The Metro DC Chapter of the North Carolina Central University Alumni Association offers a limited number of scholarships and financial aid awards to students enrolled and/or accepted for enrollment at North Carolina Central University.
1. Applicants must be enrolled or accepted for enrollment at NCCU.
2. Applicants must be a resident of the Metro DC area (the city of DC, Maryland counties of: Prince Georges, Montgomery, Anne Arundel, Calvert, St Mary's, Frederick or Howard County. Virginia cities of Alexandria, Falls Church and Fairfax and counties of Arlington, Fairfax, Loudon, Prince Williams and Stafford.
3. Demonstrate academic achievement (3.0 GPA or above) at the time of request.
4. Participate in community service projects (for enrolled students, based upon the requirements of NCCU)
5. Submit a one-page "Bio" with a clear picture (head shot) to be used for Chapter recognition activities such as the Scholarship Gala, Summer Cookout, and Annual Holiday Party.
6. Demonstrate financial need in accordance with FAFSA criteria.
The 2018-19 scholarship interest period has concluded. Please do not contact North Carolina Central University for application consideration for the 2018-19 school year. Thank you for your interest in the Metro DC Alumni Chapter Scholarship and be sure to apply (early) next year!
The following students have been awarded $2500 each for the Fall 2017 at NCCU
Barnes, Calvin Freshman
Battle, Kayla Monet Freshman
Dixon, Warren Kevin Freshman
Fenwick, Daschmiere Freshman
Gallmon, Kenady Erynn Freshman
Goodlin, Denzel Junior
Howard, Mozique Freshman
Johnson, Ta'Briea Junior
Additional Sources – Looking for scholarships to fund your tuition??
Other Scholarship Sources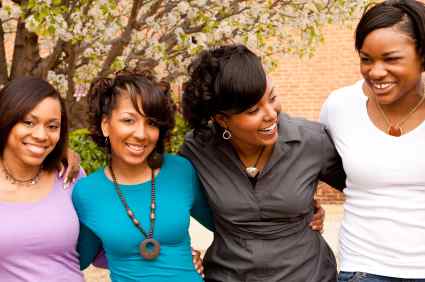 TMCF | McDonald's HBCU Forward Scholarship DEADLINE: June 17, 2018 11:59 PM EST Selected scholars will receive a scholarship of $10,000 during the 2018-2019 academic school year. The TMCF | McDonald's HBCU Forward Scholarship is awarded for dedication to your HBCU & campus community to outstanding undergraduate or graduate students attending one of the 47 publicly-supported Historically Black Colleges and Universities (HBCUs) within the TMCF member-school network. Selected scholars will receive a scholarship of $10,000 during the 2018-2019 academic school year. Read More > 
TMCF | McDonald's Inspiration Celebration Scholarship DEADLINE: June 17, 2018 11:59 PM EST Selected scholars will receive a scholarship of $10,000 during the 2018-2019 academic school year. The TMCF | McDonald's Inspiration Celebration Scholarship is awarded for involvement in music performance and/or education to outstanding undergraduate or graduate students attending one of the 47 publicly-supported Historically Black Colleges and Universities (HBCUs) within the TMCF member-school network. Selected scholars will receive a scholarship of $10,000 during the 2018-2019 academic school year. Read More > 
TMCF | McDonald's Black Forward Scholarship DEADLINE: May 13, 2018 11:59 PM EST Selected scholars will receive a scholarship of $10,000 during the 2018-2019 academic school year. The TMCF | McDonald's Black Forward Scholarship is awarded to female students who exhibit strong community service & leadership and attend one of the 47 publicly-supported Historically Black Colleges and Universities (HBCUs) within the TMCF member-school network. Selected scholars will receive a scholarship of $10,000 during the 2018-2019 academic school year. Read More >
TMCF | David J. Stern Sports Scholarship Program DEADLINE DATE: JUNE 4, 2018 11:59 EST 3-year renewable scholarship at $10,000 per year (for a total not to exceed $30,000).  The Thurgood Marshall College Fund, in partnership with the National Basketball Association (NBA), is proud to administer the David J. Stern Scholarship Program, which will provide a talented and enthusiastic student the opportunity to enhance his or her studies at any college or university of his or her choice, including any one of the nation's 4-year Historically Black Colleges and Universities (HBCUs). The recipient will receive a 3-year renewable scholarship at $10,000 per year (for a total not to exceed $30,000). He or she will also have the opportunity to apply to intern at the NBA league office (dependent upon eligibility) as a rising senior and will receive direct mentorship from Commissioner Emeritus David Stern. Read More >
TMCF | Lowe's Scholarship DEADLINE: May 15, 2018, 11:59 PM EST One-time award ranging from $500 to $7,500 (depending on account balance) The Thurgood Marshall College Fund (TMCF), in partnership with Lowe's, is pleased to provide financial assistance scholarships to undergraduate students at TMCF member-schools who are in their final semester of their degree program and scheduled to graduate in the Spring or Summer 2017 semester. Students must have an unmet financial need ranging from $500 and not to exceed $3,100. Read More >
http://www.college-financial-aid-advice.com/scholarships-for-blacks.html
Denzel Goodlin is an HBCU Allstar – 2017-2018 Metro DC Scholarship Recipient
http://www.nccu.edu/news/index.cfm?ID=D2A4758F-15C5-F8D8-3A7B4B78015E4754
October 1st, 2017 officially starts FAFSA sign up
https://t.e2ma.net/webview/dxgqgb/b793fda76634c800c99a8cb3454de98e
Reach for Success offers free help with the following:
College and scholarship research
Exam proctoring (by appointment)
Application assistance, including essay review
Thursdays 12-5 pm
Francis A. Gregory Neighborhood Library
3660 Alabama Ave., SE
Washington, D.C. 20020
202-698-6373